When Franklin Delano Roosevelt was elected president, his popularity with American Jews inspired this Yiddish quip from a Jewish Republican judge: The Jews now had three velten (worlds), he said. Di velt (this world), yene velt (the world to come), and Roosevelt. Historically, the majority of American Jews have continued to align themselves with the Democratic party. But like all voters, the critical issues that motivate Jewish voters reflect both a range of priorities and the current political terrain. Today, as the country grows increasingly polarized, are Jewish voters becoming more starkly divided as well? Are ideological schisms, generational divisions, and a shifting political landscape shaking up the "Jewish vote?" How do historical voting trends help us understand where we are today? As we approach the much anticipated 2018 midterm elections, veteran journalist Clyde Haberman sits down with an all-star panel for a candid conversation and more than one opinion. Rabbi Jill Jacobs, columnist Jeff Jacoby, political historian Julian Zelizer, and Democratic strategist Halie Soifer join Mr. Haberman for a spirited discussion about Jewish political involvement past and present, and how this year's vote could shape the future.
About the Speakers: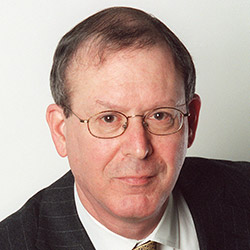 Clyde Haberman first worked at The New York Times as a copy boy in 1964, then as a campus correspondent at City College of New York. After reporting for The New York Post, he returned to the Times in 1977and went on to become a Metro reporter, City Hall Bureau Chief and, from 1982 to 1995, a foreign correspondent based successively in Tokyo, Rome and Jerusalem. From 1995-2011, Mr. Haberman wrote the highly acclaimed column, NYC, and in 2011, started a new online column, The Day, and a series of interviews called Breaking Bread. Since 2014 Mr. Haberman has written a regular Times column accompanying Retro Report, a series of video documentaries exploring major news stories of the past and their continuing resonance. He is the writer and editor of The Times of the Seventies: The Culture, Politics, and Personalities That Shaped the Decade (Black Dog & Leventhal, 2013). In 2009, Mr. Haberman was part of a Times team that won the Pulitzer Prize for Breaking News, awarded for coverage of the prostitution scandal that led to Gov. Eliot Spitzer's resignation, and he was inducted into the New York Press Club's Hall of Fame in 2015.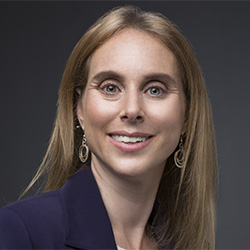 Rabbi Jill Jacobs is the Executive Director of T'ruah: The Rabbinic Call for Human Rights, which mobilizes more than 2,000 rabbis and cantors and tens of thousands of American Jews to protect human rights in North America and Israel. Widely regarded as a leading voice on Jewish social justice, she has written about Jewish perspectives on social justice and human rights for more than two dozen publications. Rabbi Jacobs has been named three times to the Forward's list of 50 influential American Jews, to Newsweek's list of the 50 Most Influential Rabbis in America every year since 2009, and to the Jerusalem Post's 2013 list of "Women to Watch." She holds rabbinic ordination and an MA in Talmud from the Jewish Theological Seminary and is the author of Where Justice Dwells: A Hands-On Guide to Doing Social Justice in Your Jewish Community (Jewish Lights, 2011) and There Shall Be No Needy: Pursuing Social Justice through Jewish Law and Tradition (Jewish Lights, 2009).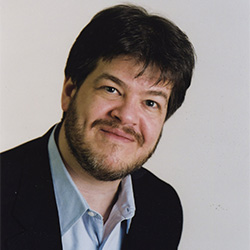 Jeff Jacoby is an award-winning Op-Ed columnist for The Boston Globe, and a nationally recognized conservative voice. In 1994, the Globe recruited him from the Boston Herald, where he had been chief editorial writer since 1987. A native of Cleveland, Mr. Jacoby is the son of a Holocaust survivor and the product of a Jewish day-school education. Graduating from Boston University Law School in 1983, he briefly practiced law at the national firm of Baker & Hostetler, and was later an assistant to Dr. John Silber, the president of Boston University. In 1999, Jeff Jacoby became the first recipient of the Breindel Prize, a major award for excellence in opinion journalism. He has been recognized by the Institute for Justice with the Thomas Paine Award, which honors journalists "who dedicate their work to the preservation and championing of individual liberty." In 2009, he was presented with the Ben Hecht Award for Outstanding Journalism on the Middle East and was included in the "Forward 50," a list of the 50 most influential American Jews, in 2014.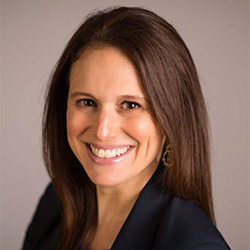 A seasoned congressional aide, Obama administration alum and foreign policy expert, Halie Soifer is the first executive director of the Jewish Democratic Council of America and oversees the Jewish Electorate Institute, founded to examine Jewish voting patterns through a nonpartisan lense. Soifer has a long record working on issues of importance to the Jewish community and of concern to Jewish voters. For the past 16 years, she has served in various national security roles supporting Democrats in the U.S. Senate, House, and Executive Branch. Most recently, she served as national security advisor to Senator Kamala Harris (CA), where she advised the senator on matters related to foreign policy, defense, veterans and cybersecurity. In her positions on Capitol Hill and at the U.S. Mission to the United Nations, Soifer served as a liaison to the Jewish community and organizations, and worked extensively on national security issues, including those related to Israel. A native of East Lansing Michigan, Ms. Soifer received her master's degree from the Johns Hopkins School of Advanced International Studies (SAIS) in Middle East Studies and international economics, and her bachelor's degree from the University of Michigan Honors College.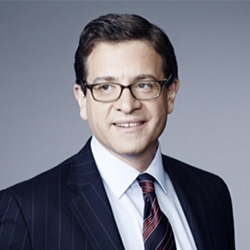 Julian E. Zelizer is the Malcolm Stevenson Forbes, Class of 1941 Professor of History and Public Affairs at Princeton University and a CNN Political Analyst. This year, Professor Zelizer is the Distinguished Senior Fellow at the New York Historical Society where he is working on a biography of Rabbi Abraham Joshua Heschel for the Jewish Lives series at Yale University. He is the author and editor of 19 books on American politics and he has published over 800 op-eds. This January Norton will publish his new book, Fault Lines: The History of Divided America Since 1974, co-authored with Kevin Kruse. He is also working on as Pirate Politics: Newt Gingrich, the Speaker Wright Scandal and the Origins of Our Polarized Times to be published by Penguin Press. Zelizer authors a popular weekly column for CNN.Com and is a regular contributor to The Atlantic. His last book, The Fierce Urgency of Now: Lyndon Johnson, Congress, and the Battle for the Great Society was just awarded the D.B. Hardeman Prize for Best Book on Congress.

Presented by: