This February and March, join historians, writers, filmmakers, and alumni at the Center for Jewish History for a series of discussions and films about City College, its rich Jewish history, and its transformative role in the lives of so many.
Part I: The "Jewish Harvard" and a World of Ideas
"From first day to last I felt privileged to be a student at City. I experienced City first with awe, then with pleasure, and finally with love." Vivian Gornick, CCNY 1957
Its dazzling list of alumni includes playwrights and poets, politicians and journalists, engineers, scientists, teachers, and Nobel Prize winners. The City College of New York was established to provide children of working class and immigrant families access to a tuition-free, merit-based higher education. For many years, its student body was largely Jewish and for most it was "City College or nothing" at a time when quotas and cost kept Jews out of more prestigious institutions. Join us for Part I: The "Jewish Harvard" and a World of Ideas.  Enjoy all-star line-up of speakers and great stories in the morning, and an award-winning film in the afternoon. Program schedule below.
10:00am
Coffee in the Great Hall at the Center for Jewish History
10:30am
Welcome
The Rank and File of Sturdy Sons and Eventually Daughters
Jeffrey S. Gurock, Libby M. Klaperman Professor of Jewish History at Yeshiva University, CCNY 1971
11:15am
An Engine of Transformation
CCNY alumni panel discussion with:
Joseph Berger, CCNY 1966
Ralph Blumenthal, CCNY 1963
Sid Davidoff, CCNY 1960
Vivian Gornick, CCNY 1957
Irena Klepfisz, CCNY 1962
12:30pm
Stories from Our Past, Dreams of Our Future
Dr. Vincent Boudreau
President, The City College of New York


Dr. Lev Sviridov, CCNY 2005
Assistant Professor Chemistry; Director, Macaulay Honors College at Hunter College
1:00pm
Light Lunch
Galleries Open
2:00pm
Arguing the World
Film screening and talkback with filmmaker Joseph Dorman, Princeton Professor David Bell, University of Oklahoma Assistant Professor, Ronnie Grinberg. Moderated by Barry Gewen.
About the Speakers: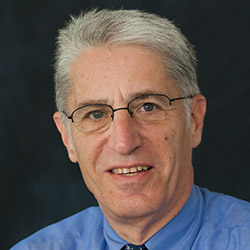 Keynote Speaker Jeffrey S. Gurock, CCNY '71 was a history major and a four year letterman on the college's lacrosse team where he was the recipient of the Abraham Kalman Scholar-Athlete award. In 2015,he was awarded the Townsend Harris Medal from CCNY in recognition of his post-graduate work. Presently the Libby M. Klaperman Professor of Jewish history at Yeshiva University and former chair of the Academic Council of the American Jewish Historical Society, Professor Gurock is the author or editor of 22 books including Jews in Gotham: New York Jews in a Changing City 1920-2010 (NYU Press, 2012) which received the "Book of the Year Award" from the National Jewish Book Council; The Jews of Harlem: The Rise, Decline and Revival of a Jewish Community (NYU Press, 2016), and Parkchester: A Bronx Tale of Race and Ethnicity (NYU Press, 2019).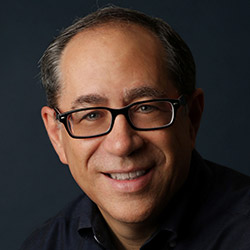 David A. Bell received an AB from Harvard in History and Literature, and an MA and PhD from Princeton in History. The son of Daniel Bell (profiled in Arguing the World) David is a specialist in the history of early modern Europe. He has taught at Yale, Johns Hopkins (where he also served as Dean of Faculty), and since 2010 has held the Lapidus chair in the History Department at Princeton. Among his awards and fellowships are a Guggenheim, and a fellowship at the Cullman Center at the New York Public Library. He is the author of six books, including The Cult of the Nation in France and The First Total War. In 2020, Farrar, Straus and Giroux will publish his latest book, Men on Horseback: The Power of Charisma in the Age of Revolution. He is a regular contributor to The Nation and The New York Review of Books.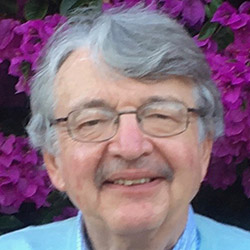 Joseph Berger, CCNY '66, a former reporter for The Campus, was a New York Times reporter, columnist, and editor for over 30 years, writing about education, religion, New York City, Israel and the Middle East.  For the previous 14 years he had been a reporter for the New York Post and Newsday. In 2011, Joe was honored with the Peter Kihss Award for a distinguished career given by the Society of Silurians, the city's oldest press club. Retired from the Times since 2014, Joe is now a contributing writer and teaches two urban affairs courses at the City University of New York's Macaulay Honors College. Joe is the author of four books, including his memoir,  Displaced Persons: Growing Up American after the Holocaust. Called an "extraordinary memoir" by New York Times, it was named a Times notable book of the year in 2001. His next book, a biography of Elie Wiesel will be published by Yale University Press in 2020.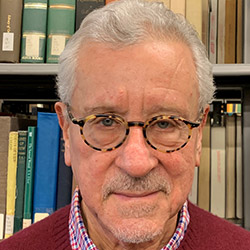 Ralph Blumenthal, CCNY '63 was Editor-in-Chief of The Campus and a stringer for The New York Times at City College where he majored in English. After graduation, he attended the Columbia University Graduate School of Journalism ('64) and went on to the Times where he worked for the next 45 years. Over the course of his career, Ralph was a metro reporter, foreign correspondent, investigative reporter, crime writer, culture reporter and Southwest Bureau Chief based in Houston. He was also on the metro team that won a Pulitzer Prize for spot news reporting of the 1992 terrorist  truck bombing of the World Trade Center. After retiring from The New York Times in 2009, Ralph was named a Distinguished Lecturer at Baruch College where he taught journalism and currently supervises historic collections in the Library Archives. He is the author of five non-fiction books, and a sixth, about a Harvard professor who studied encounters with UFOs and aliens, is scheduled for publication in 2021.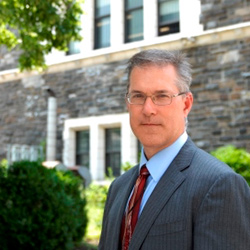 Vincent Boudreau was appointed president of The City College of New York in December 2017. Prior to becoming president, he has served in many positions at City College including as founding dean and director of the Colin Powell School for Civic and Global Leadership at CCNY;  director of the M.A. Program in International Relations; chair of the Department of Political Science, director of the International Studies Program, and the deputy dean of the Division of Social Science. Boudreau is also a professor of political science at City College and member of the City University of New York graduate faculty. A specialist in the politics of social movements, particularly in Southeast Asia, his latest book is Resisting Dictatorship: Repression and Protest in Southeast Asia (Cambridge University Press).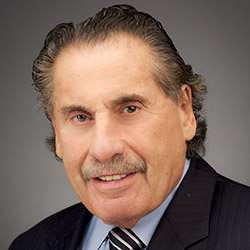 Sid Davidoff, CCNY '60, grew up in Queens and attended Baruch College, also known as CCNY "downtown." A member of the City College wrestling team, he was active in student government and graduated with a degree in public administration. Sid earned his J.D. from New York University in 1963 and was administrative assistant to New York Mayor John V. Lindsay for seven years. Recognized as one of New York's best known attorneys in special City and State agency work, Sid is currently Chair of the Administrative Law and Government Relations groups at  Davidoff Hutcher & Citron LLP.  Among his many accomplishments, Sid was a Chubb Fellow at Yale University, a lecturer to the special Root-Tilden students at New York University School of Law, and also played a divorce lawyer on an episode of The Sopranos.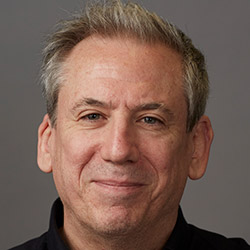 Joseph Dorman is an award-winning filmmaker, writer, and the founder of Riverside Films. He wrote and directed the critically acclaimed documentary, Arguing the World about the controversial sixty-year political journey of the eminent political writers and thinkers, Daniel Bell, Irving Howe, Irving Kristol and Nathan Glazer.  Described by The New York Times  as "enthralling…  one of the deepest portraits of… of ideas ever filmed,"  the film won a George Foster Peabody Award for excellence and was short-listed for the Academy Awards.  Joseph also directed Sholem Aleichem: Laughing in the Darkness (2011), Colliding Dreams (2016) about the controversial history of Zionism, and co-directed Moynihan, a documentary about the late Senator Daniel Patrick Moynihan's lifelong fight against poverty in America. A writer for The New York Times Book Review and other publications, Joseph is also the author of  Arguing the World: The New York Intellectuals in their Own Words (2001) and co-editor of the forthcoming When Ideas Mattered, The Nathan Glazer Reader.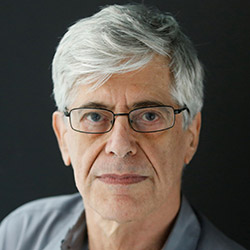 Barry Gewen, who has a BA from the University of Pennsylvania and a PhD from Harvard, has been an editor at The New York Times Book Review for over 30 years. He has written for a variety of publications, including The Times, The New Republic, Dissent, The National Interest and The American Conservative. His first book, The Inevitability of Tragedy: Henry Kissinger and His World, will be published by Norton this spring.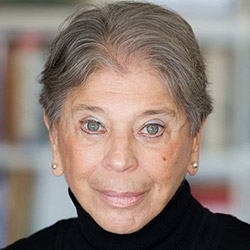 Vivian Gornick, CCNY '57 is a renowned memoirist, essayist, and biographer. Born in the Bronx, she received her BA from City College and her MA from NYU in 1960. After teaching English at the State University of New York at Stony Brook in 1966–1967 and at Hunter College in 1967–1968, Vivian worked as a reporter for The Village Voice from 1969 to 1977 where she wrote prolifically about feminism and the women's movement. She is the author of twelve books including Emma Goldman: Revolution as a Way of Life (2013), Fierce Attachments (1987), The Solitude of Self: Thinking About Elizabeth Cady Stanton (2005), The Men in My Life (2008), and The Odd Woman in the City (2015). The New York Times recently selected Fierce Attachments as the "#1 Best Memoir of the Past 50 Years. Vivian lives in New York City.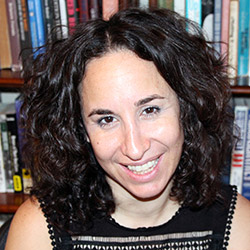 Ronnie Grinberg is an Assistant Professor of History at the University of Oklahoma, and a core faculty member of OU's Schusterman Center for Judaic and Israel Studies. She is currently completing a book manuscript on the New York intellectuals tentatively titled, Write Like a Man: Jewish Masculinity and the New York Intellectuals, under contract with Princeton University Press. Dr. Grinberg is a member of the Academic Council of the American Jewish Historical Society and contributes to the Society of U.S. Intellectual History, among other professional organizations. She received her doctorate in American history from Northwestern University and a Bachelor of Arts from Barnard College, Columbia University.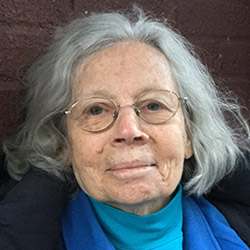 Credit: Linda EberIrena Klepfisz, CCNY '62, was born in the Warsaw Ghetto and spent the war in a Polish orphanage. She came to New York with her mother in 1949 and they settled in the Bronx. At City College Irena studied English and Yiddish and after graduating, she entered the University of Chicago where she received her PhD.  A poet, author, Yiddish translator, teacher and feminist/lesbian activist, Irena co-founded the feminist magazine, Conditions, served as Yiddish editor for the feminist Bridges magazine, and co-edited The Tribe of Dina: A Jewish Woman's Anthology and A Jewish Woman's Call for Peace.She is the author of A Few Words in the Mother Tongue (poetry) and Dreams of an Insomniac (essays). For ten years, Irena taught in the college program at the Bedford Hills Correctional Facility for women and for twenty-two years taught Jewish Women's Studies at Barnard College.  Among her many honors, Irena is a recipient of an NEA fellowship and NYFA grant in poetry, was a finalist for the poetry Lambda Award, and recently received the Dreaming in Yiddish Prize from the Adrienne Cooper Fund.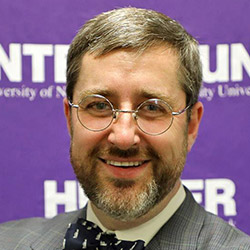 Lev Sviridov, CCNY '05 immigrated to the United States as a child from the former Soviet Union. He studied chemistry, mathematics, physics, and pottery at The City College of New York and also served in student government where he was elected President. Following his graduation, Lev attended the University of Oxford and completed his D.Phil. in Inorganic Chemistry as a Rhodes' Scholar. He serves on the boards of The Foundation for City College, Concord Consortium, and Human Rights First. Currently, he is the Director of the Macaulay Honors College at Hunter College of CUNY.

Presented by: