When Ilan Ramon boarded the Space Shuttle Columbia, he made history as the first Israeli astronaut and a member of the most diverse crew in shuttle history. The son of a Holocaust survivor, Ramon also carried a piece of history with him – a tiny Torah scroll with an extraordinary story. Far above the earth, Ramon took on a mission within the mission: to tell that story to the world.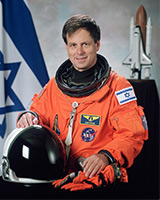 Ilan Ramon, was Israel's first astronaut and a payload specialist on the Space Shuttle Columbia. A fighter pilot in the Israeli Air Force, he was selected for the U.S. astronaut program in 1998. On February 1, 2003, the Columbia exploded as it was returning to Earth after 16 days in orbit. All seven members of the crew were killed. Ramon was posthumously awarded the Congressional Space Medal of Honor, the only non-U.S. citizen recipient ever to receive that honor.
This is the final program in conjunction with the Jews in Space: Members of the Tribe in Orbit exhibition
Financially supported by the generosity of Lisa and Joshua Greer, Kepco, Inc. & the Kupferberg Foundation.
About the Speaker: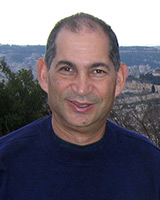 Dan Cohen is an award winning veteran journalist and documentary filmmaker and the founder of West Street Productions, a documentary film and production company. His 30-year career has taken him around the world from remote cities in South America, to the launch pad of America's Space Shuttle, the presidential campaign trail, and far away to the Arctic ice. Storytelling is Dan's passion, and "An Article of Hope" is a labor of love. The 7-year journey to make the documentary included more than 20 interviews and on-location filming in Jerusalem, Tel Aviv, northern Israel, Houston, Texas, Nacogdoches, Texas, The Kennedy Space Center, Florida, New Jersey, and Washington, DC.

Presented by: