Fred Guttenberg never planned on leading a public life. He didn't envision himself giving interviews on national news programs or announcing legislation on Capitol Hill. "I was not a politically involved person before February 14th," Fred said. But that day in 2018, his 14-year-old daughter Jaime was one of 17 people killed by a gunman at Marjory Stoneman Douglas High School in Parkland, Florida. Fred is now devoting his life to urgently advocating for stricter gun control and public safety laws. A native of Long Island, Fred says his Jewish upbringing instilled in him a commitment to family, service, and standing up for others. Matt Gutman, an ABC News Chief National Correspondent joins Fred for a conversation about speaking out, fighting back, and challenging elected officials to do more.
ASL interpretation will be provided at this event.
About the Speakers: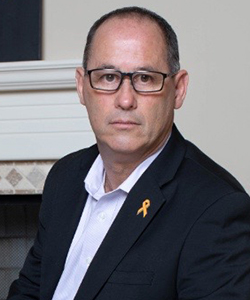 Fred Guttenberg moved to Florida from Long Island in 1989 shortly after graduating from Skidmore College in New York in 1988. His brother Michael Guttenberg, a first responder during 9/11, died from cancer in 2017 as a result of ground zero exposure. After his daughter's death, Fred founded Orange Ribbons For Jaime a 501(C)(3) foundation that supports causes important to Jaime in life, as well as those that deal with the way her life was tragically cut short. Donations are made to organizations in the world of dance and to organizations that deal with bullying and children with special needs. Fred, his wife Jennifer, and their son Jesse currently reside in Parkland, Florida.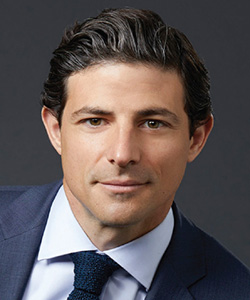 Matt Gutman is an award winning ABC News Chief National Correspondent. He appears on all ABC News broadcasts and platforms, including World News Tonight with David Muir, 20/20, Good Morning America, and Nightline. Reporting for ABC from nearly 50 countries across the globe, Matt has covered many of the major stories of the past decade including the miraculous rescue of the boys' soccer team from a cave in Thailand about which he wrote the 2018 book The Boys in the Cave: Deep Inside the Impossible Rescue in Thailand. In 2016, while reporting on the upheaval in Venezuela, he was detained for five days by the country's secret police for "the crime" of reporting on the fatal shortages of medicine and food in the country's hospitals. Experiencing the inside of one of Venezuela's dreaded intelligence agency's prisons further opened his eyes to the corrosive power of repressive governments. Before joining ABC News in 2008, Matt was a Jerusalem-based reporter for seven years, covering every major conflict in the Middle East, from the Palestinian uprising to the invasion of Iraq. He lives in California with his wife and two children.

Presented by: