Everyone knows Phil Rosenthal loves to eat. The star of the hit series, Somebody Feed Phil, and co-creator of Everybody Loves Raymond, travels the world to taste the best local cuisine. So, what will we feed Phil at the Center for Jewish History? With hundreds of vintage Jewish cookbooks here in the archives, we have a few recipes in mind. (Crisco Recipes for the Jewish Housewife, anyone?) Tablet's Marjorie Ingall joins Phil for a mouthwatering conversation about his fabulous food forays, his German-Jewish family, and the two key ingredients in his phenomenal show-biz success.
Bonus! Phil loves Russ & Daughters and we do too. See the American Jewish Historical Society's fabulous new exhibit about this iconic eatery before or after CJHTalks!
About the Speakers: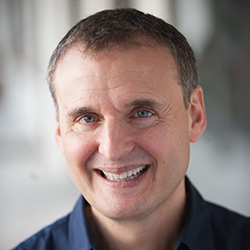 Phil Rosenthal is the creator and host of "Somebody Feed Phil," an Emmy Award nominated series on Netflix that combines Phil's love of food and travel with his unique brand of humor. The son of Holocaust survivors, Phil was born in Queens, New York and grew up in New City, New York. After graduating from Hofstra University on Long Island, where he majored in theater, he embarked on a career as an actor, writer and director in New York City. In 1989, he relocated to Los Angeles and in 1995, he and Ray Romano created the hit CBS comedy, "Everybody Loves Raymond," which aired from 1996-2005. The program was nominated for over 70 Emmy awards, and won 15 awards, including 2 for Best Comedy Series in 2003 and 2005.
The author of You're Lucky You're Funny: How Life Becomes a Sitcom, Phil also co-wrote "America: A Tribute to Heroes," the 9/11 telethon which aired in September 2001, for which he won a Peabody Award and an Emmy nomination for Outstanding Writing. In April 2011, Rosenthal wrote, directed and starred in his first feature film, "Exporting Raymond," the true story about the attempt to turn "Everybody Loves Raymond" into a Russian sitcom
Among his numerous awards and nominations, Phil also received the 2016 James Beard Award for Best Television Program, on Location for his first travel food series, "I'll have What Phil's Having." He lives in Los Angeles, with his wife, actress Monica Horan (who played Amy on "Everybody Loves Raymond"), and their two children.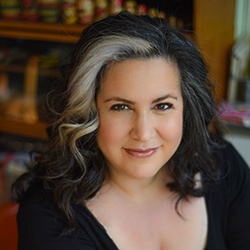 Marjorie Ingall is a columnist for Tablet Magazine and the author of Mamaleh Knows Best: What Jewish Mothers Do to Raise Successful, Creative, Empathetic, Independent Children. She often writes about children's books for the New York Times Book Review, and has written for many other magazines and newspapers, including Self (where she was a contributing writer), Glamour (where she was a contributing editor), The Jewish Forward (where for seven biblical years she was the "East Village Mamele"), New York, Ms., Food & Wine, and the late, lamented Sassy (where she was the senior writer and books editor). She has consulted for Scholastic, Nickelodeon, MTV Books, and The Exploratorium Museum; she's also been a ghostwriter. For a short while she was a news and talk show writer/producer for the Oxygen TV network, where she learned that her perkiness levels were not up to a job in daytime television. She lives in NYC's East Village with her husband Jonathan Steuer, two daughters, and two extremely vocal cats.
Arrangements for the appearance of Phil Rosenthal made through Greater Talent Network, LLC., New York, NY

Presented by: