Embraced by some, deplored by others, misunderstood by many, socialism is back and it's a hot topic in presidential politics. With younger voters increasingly supporting socialism, the growing movement is changing the national conversation and potentially, the Democratic party. But when a recent Gallup poll asked Americans what socialism actually is, answers varied wildly. Columbia Journalism School Director of Academic Affairs, and former Editor-in-Chief of The Forward Jane Eisner sits down with an all-star panel to discuss socialism today, its complicated past, and how New York's predominantly Jewish socialist movement paved the way for change a century ago. She is joined by University of Wisconsin-Madison Professor of American Jewish History, Tony Michels; Washington Post columnist, Catherine Rampell; New York Post columnist, Karol Markowicz; and former Deputy Director of the Democratic Socialists of America, David Duhalde.
As we approach the 2020 presidential election, History Behind the Headlines: Socialism is the first in a series of programs designed to look at today's political issues against the backdrop of history.
About the Speakers: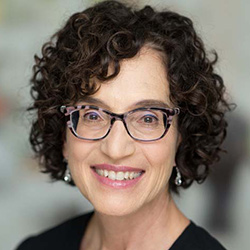 Journalist, educator, non-profit leader and public speaker, Jane Eisner (moderator) is currently director of academic affairs at the Graduate School of Journalism at Columbia University, overseeing the Masters of Arts program. For more than a decade, she was The Forward's editor-in-chief, and the first woman to hold the position at America's foremost national Jewish news organization. Under her leadership, the publication dramatically expanded its digital reach and won numerous regional and national awards. Eisner is known for her interviews of notable figures including President Barack Obama, Justice Ruth Bader Ginsburg, and Prime Minister Benjamin Netanyahu and her editorials have been repeatedly honored by the Society of Professional Journalists and other media groups.
Prior to her work at The Forward, Eisner held executive editorial and news positions at The Philadelphia Inquirer for 25 years. She served as vice president of the National Constitution Center from 2006 to 2008, and has taught at Wesleyan University and the University of Pennsylvania, where she is a senior fellow at Penn's Program for Research and Religion in Urban Civil Society.  Eisner frequently contributes to The Washington Post, the Los Angeles Times, TIME, NPR, and other major news outlets, and is the author of Taking Back the Vote: Getting American Youth Involved in Our Democracy, (Beacon Press, 2004). A graduate of Wesleyan University and Columbia Journalism School, Eisner lives in New York City with her husband, Dr. Mark Berger.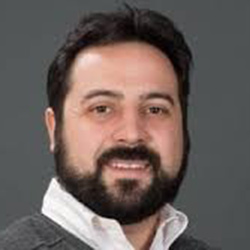 David Duhalde is a NYC-based political and socialist activist. He holds a bachelor's degree in political science and East Asian studies from Bowdoin College and masters degrees in public policy and nonprofit business administration from The Heller School at Brandeis University. He currently serves on the Democratic Socialists of America Fund board, a c3 sister educational nonprofit to the membership-based Democratic Socialists of America (DSA). Duhalde has previously held roles at Our Revolution, the Bernie Sanders-inspired grassroots organization, and deputy director of DSA.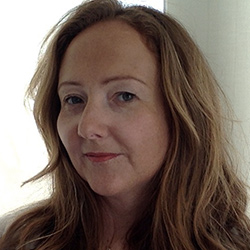 Karol Markowicz is a weekly columnist at the New York Post. She has also contributed to USA Today, Time, Washington Examiner, Jewish Forward, National Review, Daily Beast, Business Insider, Haaretz, US Spectator and many others. Karol was born in the Soviet Union and grew up in Brooklyn where she still lives with her husband and three children.

Tony Michels is the George L. Mosse Professor of American Jewish History and Director of the Mosse/Weinstein Center for Jewish Studies at the University of Wisconsin. His research and teaching interests include American Jewish history, Yiddish culture, Russian Jewish history, socialism, working-class history, and nationalism. He is the editor of Jewish Radicals: A Documentary History (New York Univ. Press) and co-editor of The Cambridge History of Judaism. Volume Eight: The Modern World, 1815-2000 (Cambridge Univ. Press). Professor Michels' first book, A Fire in Their Hearts:  Yiddish Socialists in New York (Harvard Univ. Press), won the Salo Baron Prize from the American Academy for Jewish Research. His articles have appeared in The Forward, Jacobin, Jewish Currents, Guilt & Pleasure Quarterly, and other publications.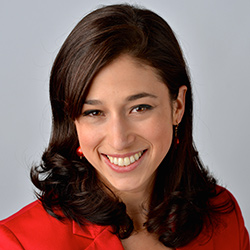 Catherine Rampell writes a twice-weekly syndicated opinion column for The Washington Post. She is a politics and economics commentator for CNN and a special correspondent for PBS Newshour's Making Sen$e series. She frequently covers economics, public policy, politics, and culture, with a special emphasis on data-driven journalism. Catherine previously worked at The New York Times as an economics reporter, founding editor of the award-winning Economix blog, and columnist for the New York Times Magazine's "It's the Economy" column. She also moonlit as a theater critic for the Times, reviewing Off-Broadway and Off-Off-Broadway plays. She is a regular guest on Marketplace and has appeared on many other radio and TV shows. Catherine received the Weidenbaum Center Award for Evidence-Based Journalism and is a four-time Gerald Loeb Award finalist. She grew up in Florida and graduated Phi Beta Kappa from Princeton.

Presented by: