Collection of the Australian War Memorial
The Treaty of Versailles ended more than the First World War. By putting a final end to the German, Austro-Hungarian, Russian and Ottoman Empires it also raised questions about the future of the Jews who lived in those empires. In our continuing series, Short Talks on Big Subjects, Michael S. Neiberg, author of The Treaty of Versailles: A Very Short Introduction, discusses the watershed events of 1916-1919 and their connection to the Jewish people today.  Book included with admission and a book signing follows the program.
About the Speaker: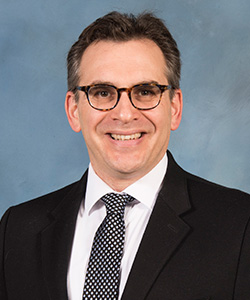 Considered one of the "foremost thinkers about the First World War," Michael Neiberg is a Professor of History and Chair of War Studies at the United States Army War College in Carlisle, Pennsylvania, where he teaches history, strategy, and international relations to American and international security professionals. His published work specializes on the First and Second World Wars in global context. The Wall Street Journal named his Dance of the Furies: Europe and the Outbreak of World War I one of the five best books ever written about that war. In October 2016 Oxford University Press published his Path to War, a history of American responses to the Great War in Europe, 1914-1917 and in July 2017 Oxford published his Concise History of the Treaty of Versailles. In 2017 he was awarded the Médaille d'Or du Rayonnement Culturel from Renaissance Française, an organization founded by French President Raymond Poincaré in 1915 to keep French culture alive during the First World War.

Presented by: