Soon to be a feature length documentary
PLEASE NOTE: This is not a film screening.
Western Jewish pioneers are a largely forgotten chapter in U.S. history. And yet, they played a definitive and often colorful role shaping the expansion of the United States. There were nationally known names such as Levi Strauss, Samsonite founder Jesse Shwayder and the Guggenheim family, who built their great fortunes through grit and determination in California and Colorado. And there were also lesser-known characters such as Solomon Carvalho, a Sephardic painter and photographer who spent the mid-1800s documenting the territories of Kansas, Colorado and Utah. Wyatt Earp's wife, Josephine Marcus Earp, was a Jewish dancer whose beauty is rumored to have triggered the fight at the OK Corral. And by the end of the 19th century nearly every notorious Wild West town, including Deadwood and Tombstone, had a Jewish mayor.
The wagon trains that moved westward with Jewish families traveled for the same reason as many settlers: opportunity. By 1912, it is estimated over 100,000 Jews had migrated to the Wild West. They put down roots and, today, many of their descendants are entrepreneurial and philanthropic leaders in the West. They epitomize the important legacy of immigration in America.
Soon to be a feature length documentary, Jews of the Wild West was partially researched in the archives of the American Jewish Historical Society. In a conversation moderated by Rabbi Joseph Black of Temple Emanuel in Denver, Amanda Kinsey speaks with Annie Polland, Executive Director of the American Jewish Historical Society and Ann Kirschner, author of Lady at the O.K. Corral: The True Story of Josephine Marcus Earp.
About the Speakers: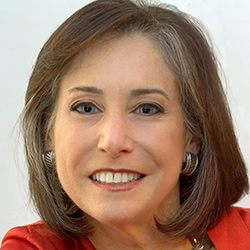 Ann Kirschner is a distinguished writer, educator, entrepreneur, and strategic advisor.
Her writings include the award-winning book Sala's Gift, the story of her mother's wartime rescue of letters from Nazi labor camps.  Sala's Gift has been published in German, Polish, Italian, French, Czech, and Chinese, and is the subject of an international traveling exhibit, a theatrical play that has been performed at over 113 schools and theatres, and a forthcoming documentary film.
Her most recent book is Lady at the OK Corral:  the True Story of Josephine Marcus Earp, the definitive biography of Josephine Marcus Earp, a Jewish woman from New York who became the common-law wife of famed lawman and gambler Wyatt Earp. Hailed as "scrumptious" by USA Today, and "splendid" by the Wall Street Journal, Lady at the OK Corral is a spirited and colorful tale of ambition, adventure, self-invention, and romance reflective of America itself, from the post-Civil War years to World War II.
Ann Kirschner herself covers a lot of territory, from the classroom to the boardroom.  She is Dean Emerita of Macaulay Honors College, a remarkable success story in public higher education, and University Professor at the City University of New York.  A former senior executive of five start-ups including nfl.com, she serves on the board of directors of several companies and nonprofit organizations, including Princeton University, the Movado Group, Strategic Cyber Ventures, Footsteps, and the Paul and Daisy Soros Foundation. 
She is a graduate of Princeton University, where she earned a PhD.  She received a BA from University of Buffalo and an MA from University of Virginia.
Ann Kirschner lives in New York with her husband, Dr. Harold Weinberg, and is the mother of three grown children – and a grandmother of two.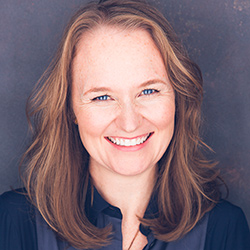 "Jews of the Wild West" is a feature length documentary currently in production. The independent film is produced by Electric Yolk Media and directed by award-winning filmmaker Amanda Kinsey. Through on-camera interviews, archival footage and images, the film will preserve this dynamic chapter of Jewish history and the role it played in shaping the United States. The hope is to also shed a positive light on the importance of immigrants in forming America as we know it. The film is expected to be completed in 2020.
Amanda is an independent filmmaker, five-time Emmy Award winning producer and fourth-generation photojournalist. Prior to founding her own production company Electric Yolk Media in 2013, she spent over a decade writing and producing for NBC News. During that time, she was also awarded with several Edward R. Murrow Awards, National Headliner Awards and a Gracie Allen Award.
In 2010, Amanda won an Emmy for her Today Show story "The Fighting Grossmans" about a Jewish American family with eight soldier sons in WWII. Her most recent productions are an hour long documentary for PBS's "Treasures of New York" and a docuseries for VICE Sports. She is a graduate of both Barnard College and Columbia Business School.
Amanda recently relocated from Brooklyn to Denver with her family. Her passion for the Wild West is personal. Amanda's grandmother was born in Denver and once jumped out of an airplane for $100, her great-grandparents ran a photography studio in Butte, Montana at the turn of the 19th Century and her great-great-grandfather owned a San Francisco saloon during the California Gold Rush.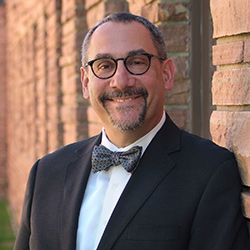 A nationally recognized musician, writer, and poet, Joseph Black (moderator) has served as Senior Rabbi of Temple Emanuel in Denver, CO since July 2010. Before moving to Denver, he served in Albuquerque, New Mexico and Minneapolis, Minnesota. He received his Rabbinic Ordination from Cincinati's Hebrew Union College - Jewish Institute of Religion (HUC-JIR) in 1987 and in 2012 he received an honorary Doctorate of Divinity from HUC-JIR. Rabbi Black serves as a Chaplain in the Colorado House of Representatives and is Past President of the Rocky Mountain Rabbinical Council. A frequent contributor to anthologies and collections of Jewish writing, Rabbi Black has also recorded five critically-acclaimed albums of Jewish music, a songbook, and two videos. Two of his songs, Boker Tov and The Afikoman Mambo, have been made into children's books and distributed by the PJ Library. Rabbi Black and his wife Sue have two children: Elana and Ethan.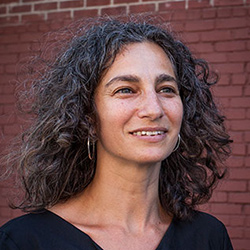 Dr. Annie Polland is a public historian, author, and Executive Director of the American Jewish Historical Society. Previously, she served as the Vice President for Programs & Education at the Lower East Side Tenement Museum, where she oversaw exhibits and interpretation. She is the co-author, with Daniel Soyer, of Emerging Metropolis: New York Jews in the Age of Immigration, winner of the 2012 National Jewish Book Award. She received her Ph.D. in History from Columbia University, and served as Vice President of Education at the Museum at Eldridge Street, where she wrote Landmark of the Spirit (Yale University). Polland has taught at New York University and serves as an educator for the Bronfman Fellowship. She grew up in Milwaukee, WI and lives in Brooklyn with her husband and daughter.

Presented by: