Please note: This is a Live Streamed Event via Zoom
How did Jewish designers, architects, patrons, and merchants contribute to the history of modern architecture and design? What do their stories tell us about Jewish assimilation into American society?  And in the aftermath of World War II, how did creative communities like the Museum of Modern Art in New York, the Walker Arts Center in Minneapolis, and Pond Farm in Guerneville, California welcome Jewish emigre architects and designers? Join the Art Deco Society of New York and author and curator Donald Albrecht for an illustrated talk about Jewish contributions to America's 20th-century domestic landscape.
About the Speaker: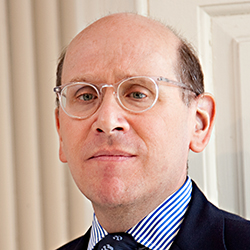 Donald Albrecht is an independent curator who has organized exhibitions for the Getty Center, Library of Congress, Museum of the City of New York, and the Cooper Hewitt, Smithsonian Design Museum, among others. He served as curator of the exhibition Designing Home: Jews and Midcentury Modernism at the Contemporary Jewish Museum in San Francisco in 2014.

Presented by: