Our popular walking tour is back!  Enjoy a storied stroll along Ladies Mile, a nine-block stretch once known for posh department stores and architectural grandeur. Join Esther Crain, writer of the award-winning Ephemeral New York blog, and author of The Gilded Age in New York, 1870-1910, as she weaves in Jewish stories and Gilded Age tales about the people and places that once populated these historic blocks.
Ticket Info: This event is sold out.
About the Speaker: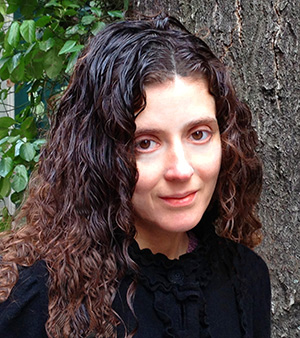 Esther Crain, a native New Yorker, is the author of The Gilded Age in New York, 1870-1910 (Hachette Books, 2016) and New York City in 3D in the Gilded Age (Black Dog and Leventhal, 2014). In 2008 she launched Ephemeral New York, a website that chronicles the city's past. Ephemeral New York has been featured in The New York Times, New York Daily News, New York Post, and other publications. She speaks regularly on topics relating to New York City history and conducts walking tours that explore New York's hidden pockets and little-known stories.

Presented by: