"Why isn't the Oscar Slater case better known? It's about racism, antisemitism, xenophobia. Not relevant to today? Think again."
Margalit Fox wrote more than 1,400 obituaries during her career at The New York Times, gaining a legion of fans with her exquisite prose and eye for quirky details. Now she brings her superb storytelling to a long-forgotten 20th-century murder case—and to Oscar Slater, the Jewish immigrant who was framed for the crime. Margalit joins author Ruth Franklin for a wide ranging First Person conversation about her fascinating career, her favorite obits, and her new book, Conan Doyle for the Defense: The True Story of a Sensational British Murder, a Quest for Justice, and the World's Most Famous Detective Writer.
Ticket Info: $15 general; $10 CJH/Partner members, seniors, students at mfox.bpt.me or 800-838-3006
About the Speakers: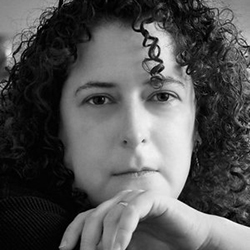 A retired senior writer at The New York Times, Margalit Fox is considered one the foremost explanatory writers and literary stylists in American journalism. As a longtime member of the newspaper's celebrated Obituary News Department, she has written the front-page public sendoffs of some of the leading cultural figures of our age. (Conan Doyle for the Defense is in many ways a fond belated obituary—for the long-overlooked Oscar Slater, an immigrant Everyman treated inexcusably by history.) Fox's previous book, The Riddle of the Labyrinth, won the William Saroyan Prize for International Writing. She lives in Manhattan with her husband, the writer and critic George Robinson.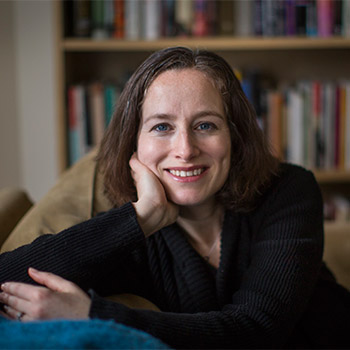 Ruth Franklin is a book critic, a biographer, and a former editor at The New Republic. Her work appears in many publications, including The New York Times Magazine, The New Yorker, The New York Review of Books, and Harper's. She is the recipient of a Guggenheim Fellowship in biography, a Cullman Fellowship at the New York Public Library, a Leon Levy Fellowship in biography, and the Roger Shattuck Prize for Criticism. Her first book, A Thousand Darknesses: Lies and Truth in Holocaust Fiction (Oxford University Press, 2011), was a finalist for the Sami Rohr Prize for Jewish Literature. Her biography Shirley Jackson: A Rather Haunted Life (Liveright/W.W. Norton, 2016) won the National Book Critics Circle Award for Biography and was named a New York Times Notable Book of 2016, a Time magazine top nonfiction book of 2016, and a "best book of 2016" by The Boston Globe, the San Francisco Chronicle, NPR, and others.

Presented by: